Midtown Grill
Best Steaks In Town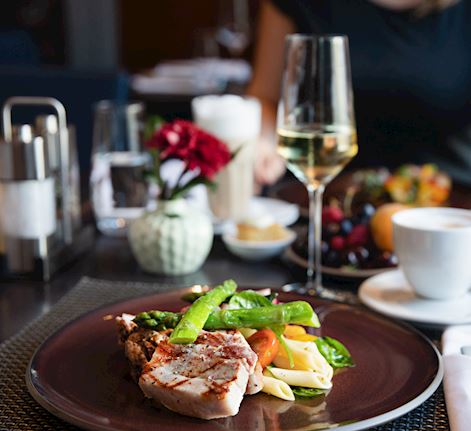 Midtown Grill serves steak specialties and American classics, both for lunch or dinner as well as for private dining. True BBQ lovers may enjoy our cuts prepared on glowing hot charcoal in our X-Oven.
Opening Hours

Monday - Friday 06:30 - 10:30 AM & 12:00 - 11:00 PM

Saturday & Sunday 07:00 - 11:00 AM & 05:00 - 11:00 PM

We are looking forward to welcoming you, by complying with governmental hygiene regulations.

Your restaurant visit is possible by presenting a proof of eligibility, currently a digital proof of vaccination or recovery and additional booster vaccination or current negative covid-test (for 6 - 17 years old guests a current negative covid-test is sufficient). The details for contact tracking can be transmitted to us via the Luca app.

Please note that pets are not allowed in the restaurant.