Midtown Grill Highlights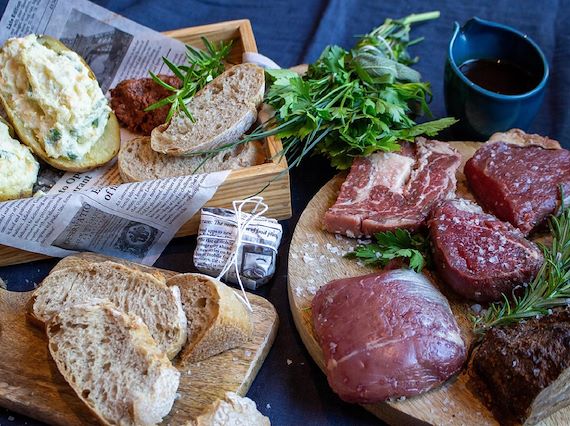 Meat me @ home
Enjoy your favorite steaks at home and embark on a culinary journey of self-roasting.
Experience the preparation of six different types of high quality steaks including sides and a bottle of selected wine.
We additionally provide you with a perfect combination of sides: Pulled beef, Milan bread, herb butter, herbs, Kampot pepper and two Midtown Grill baked potatoes.
MeatBox incl. sides and wine, for pick up: € 89
We kindly ask you to order at least two days in advance via phone +49 30-22 000 5415 or e-mail at restaurant@midtown-grill.de.
The MeatBox is the perfect gift. Treat your loved ones to an exclusive voucher.