Our Menu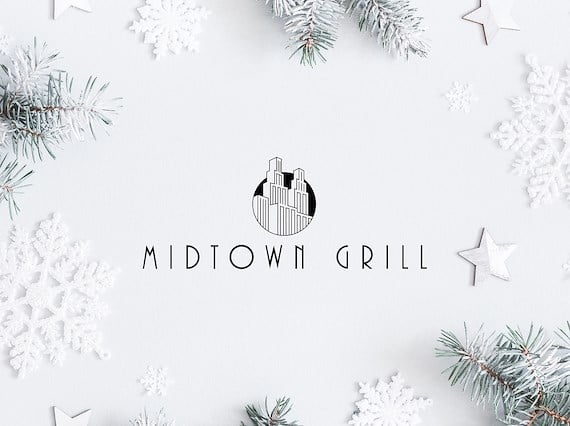 Festive Season
Look forward to unforgettable experiences in a festive ambiance and allow us to get you in the mood for the most wonderful time of the year. Culinary delights await you in the days leading up to Christmas, such as Turkey To Go, a lavish Thanksgiving dinner and a lovingly prepared Advent menu. Indulge in a delightful New Year's Eve dinner at Midtown Grill before celebrating a glamorous turn of the year.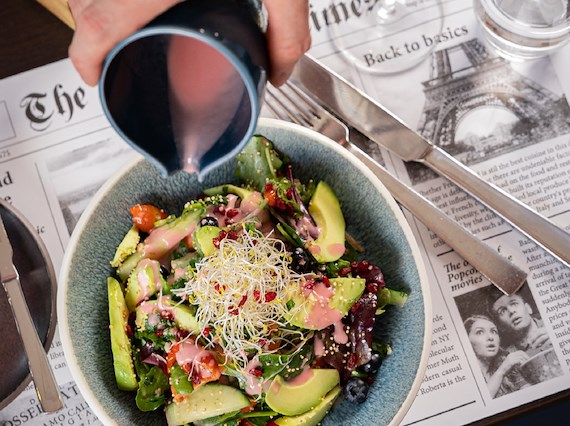 It's Lunch Time
BAVARIAN WEEK
September 25 - 29, 2023
Every day for lunch, our team presents a traditional Bavarian dish to celebrate the Oktoberfest season.
Discover our special menu for the Bavarian Week here.
Monday - Friday | 12 - 3 PM
(apart from public holidays)
Whether lunch break with friends or business lunch with colleagues or business partners, we offer you a culinary happening.
Choose from attractive offerings: A daily changing recommendation, popular classics or a selection of specialties. For all lovers of culinary delights, a selection of our dinner menu is also available.
Enjoy your lunch in the restaurant or during the warm months on our sunny terrace.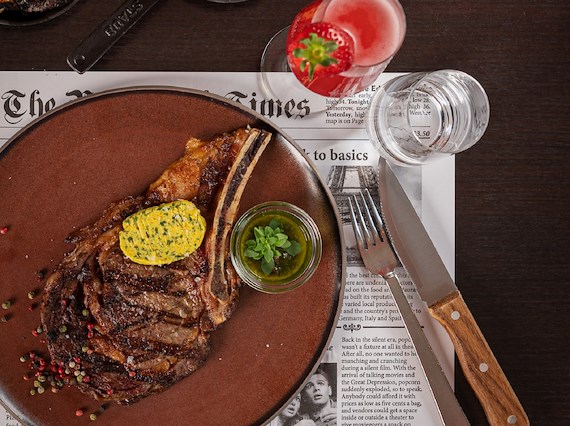 Dinner
Experience the superior quality of a traditional American steak house and enjoy best steaks in town. The Midtown Grill serves steak specialties and American classics. True BBQ lovers should try our cuts prepared on glowing hot charcoal in our X-Oven.
Let our team set the stage and show you the true meaning of "Great steaks, chops and seafood"!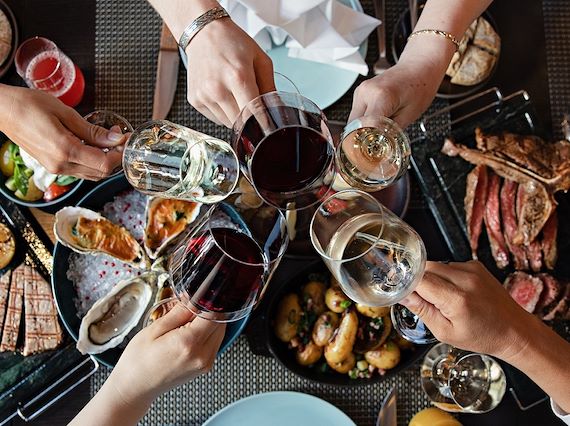 Midtown's "Best Of" in Family Style
For small and larger groups Midtown Grill is offering its "Best of", a sumptuous set table with grilled highlights for everyone to share. All dishes are served at the same time so that every guest can start with the dish that appeals to him the most.
The Midtown's "Best of" is designed for 4 guests or more - a perfect fit for family or corporate events up to 24 persons.
€ 89 per person
including unlimited mineral water, coffee and tea.
View menu here
For 9 - 24 persons prior reservation of 24 hours minimum is required via phone +49 30-22 000 5415 or e-mail at midtowngrill.berlin@marriott.com.
The sharing menu is the perfect gift. Treat your loved ones to an exclusive voucher.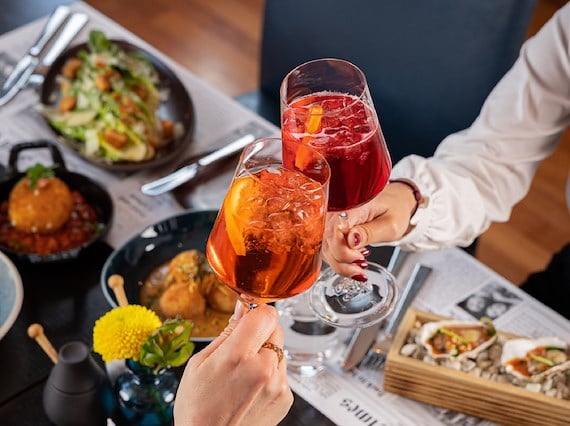 Drink O'Clock
Supporting the flavor of our steak specialties and American classics, we serve drinks with bubbles, shaken drinks or delightful softs, depending on your preferences.